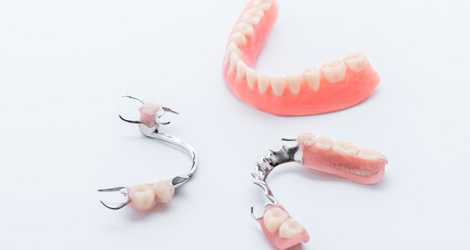 What Are Dentures & Their Types?
Dentures are false teeth that are custom-crafted to restore the smile in the case that you have missing teeth. They are crafted to fit inside your mouth securely and can be reinforced by the oral tissues and neighbouring teeth.
The two forms of dentures available are:
Complete Dentures
Complete dentures are recommended when all of the teeth on the bottom or top jaw require replacement. These dentures are fabricated by acrylic or porcelain materials which are designed to resemble your natural teeth.
Partial Dentures
A partial denture contains one or several false teeth within it. It's created using plastic or metal and also has clips that affix around the existing teeth. In addition to the preliminary assessment and placement of partial dentures, our dentist may request more visits as a way to fine-tune the partial dentures to ensure they fit as pleasantly as possible.
Get Your Pair Of Full/ Partial Dentures Today!