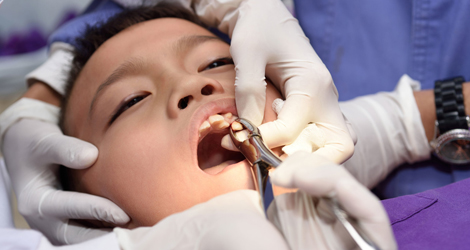 Tooth extraction is the removal of one or more teeth.
When Should You Get A Tooth Extracted?
It is fractured below the gum line.
It is infected and severely decayed.
It is under advanced periodontal disease.
A primary tooth is not falling out.
There is an impacted wisdom tooth.
Post Operative Instructions (taken from Canadian Dental Association)
Do not rinse your mouth within the first 24 hours, even if the bleeding and oozing leave a bad taste in your mouth.
Do not chew on the gauze pad or suck on the wound.
Do not strain yourself for 2 full days after your surgery.
Avoid hot liquids like coffee and tea. If you eat soup, let it cool first. Hot liquids increase the flow of blood and your wound can start to bleed again.
Avoid alcohol and tobacco for the first 2 weeks after surgery. They make it harder for the blood to clot and easier for an infection to start. Alcohol and tobacco will also delay healing.
Contact Us Today To Book An Appointment!